Life insurance -
01/06/2017 New Life Insurance Products now available from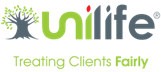 Life insurance (or more commonly life assurance, is a contract between an insured (insurance policy holder) and an insurer or assurer, where the insurer promises to pay a designated beneficiary a sum of money (the "benefits") in exchange for a premium, upon the death of the insured person. Depending on the contract, other events such as terminal illness orcritical illness may also trigger payment. The policy holder typically pays a premium, either regularly or as a lump sum.
Life assurance is an imperative part of Wealth Management and is one of the most important elements of every individual's financial and personal future.
Ensuring that your loved ones and dependents needs and requirements are met, in the event of your death is an issue we don't actually desire to consider, but it is a very real issue, that we should all include within our portfolio and long term financial goals. None of us would like to see are dependents and family in a vulnerable situation, due to inadequate or negligent financial planning.
Our team of Wealth Managers and Financial advisors recognise the importance of life assurance and that every individual has very unique and specific circumstances. Our ultimate aim will be to ensure your loved ones and dependents are not left in a vulnerable situation, in the unlikely event of your death.
With this in mind- We have accomplished continuity and peace of mind for all of our clients, by ensuring that every investment strategy, savings plan, retirement or pension scheme, university fee plan and Portfolio account is complimented with Life Assurance. This will cover your loved ones (beneficiaries) wherever they are globally with 101% Life assurance.
To find out more about Life assurance from numerous globally recognised providers please contact one of our International Wealth Managers.