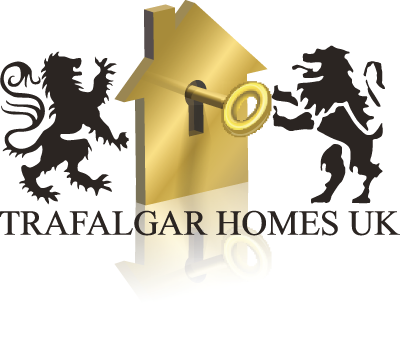 Planning Permission
What is planning permission?
The construction of new buildings and/or extensive changes to existing buildings usually requires consent from the local planning authority in the form of planning permission. This planning system is designed to control inappropriate development. Anything that involves the creation of a new house, either by building from scratch or a subdivision, needs planning permission. Adding outbuildings or building extensions requires planning permission depending on the size of the project and the level of Permitted Development rights afforded to or still remaining on a property.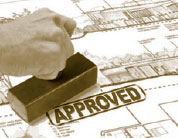 What's the difference between Outline and Full planning permission?
Outline planning permission grants, in principle, the construction of a dwelling, subject to certain design conditions based on size and shape. The design information required with an Outline application however has to be so detailed that many developers decide a Full application is the best way to proceed. If, however, your plot comes with Outline permission, you will need to examine the approval document, which will give you a good idea of the type of house you could end up building. 'Full' approval is likely on a design that follows these guidelines — but it is also true to say that other design schemes could be approved.
How much will an application cost?
The fee for submitting a planning application varies depending on the nature of the development. The cost is currently £385 for a full application for a new single dwelling in England, but this fee is different in Scotland, Wales and Northern Ireland. For home improvers, an application in England for an extension currently costs £172, whereas in Wales the cost of a typical householder application is currently £166. As well as fees for pre-application advice, further small sums are payable for the discharge of 'planning conditions' which must be met before development begins.
What is the basic form of a planning application?
Each site has different requirements but generally an application should include five copies of application forms, the signed ownership certificate, a site plan, block plan and elevations of both the existing and proposed sites, a Design and Access Statement and the correct fee.
What's a Design and Access statement, how do I get one, and how much will it cost?
These statements have to accompany all planning applications besides householder building works in unprotected areas and changes of use. Statements are used to justify a proposal's design concept and the access to it. The level of detail depends on the scale of the project and its sensitivity. Most authorities will have guidance notes available to help you but, unfortunately, unless you ensure you have included one in your submission, planning authorities can refuse to register your planning application.
What are planning Conditions?
Planning permission can be subject to planning conditions which need to be discharged/agreed within a given time. Planning conditions are extremely important and failure to comply can result in what is called a breach of condition notice, to which there is no right of appeal — not to mention it could be enforced through the courts by prosecution. Conditions might be as simple as requiring that materials must match existing ones, or that all boundary treatments must be agreed.
How are applications decided?
The local authority will base its decision on what are known as 'material considerations', which can include (but are not limited to):
Overlooking/loss of privacy
Loss of light or overshadowing
Parking
Highway safety
Traffic
Noise
Impact on listed building and Conservation Area
Layout and density of building
Design, appearance and materials
Government policy
Disabled access
Proposals in the development plan
Previous planning decisions
Nature conservation
While neighbours are also consulted and invited to comment, together with parish councils (in England and Wales), only objections based on material considerations are taken into account. If the neighbours do not object and the officers recommend approval, they will usually grant planning permission for a householder application using what are known as delegated powers.
If there are objections or the application is called into a committee by one of the local councillors, then the decision will be made by a majority vote by the local planning committee. At the planning meeting, you or your agent will be given an opportunity to address the planning committee, but this time is limited to a maximum of three minutes
Examples of Planning permission requirements
Replacing Existing Building
Replacement dwellings and barn conversions are the most common ways of achieving a new home in the countryside. The benefit of the former is that the existing property often has services in place, and can provide accommodation or act as a site office. However, it will come with constraints — if you hope to relocate the new home to make the most of the views, for example, you'll have to prove to the local planning authority (LPA) that it won't impact on surroundings.
The size of the replacement dwelling will also be restricted. Rules differ across the country; the LPA may dictate that a replacement can be no larger in size than the house it replaces, or in some areas, it may be up to a maximum of 50% larger in volume or in footprint than the 'original' dwelling, for instance. (The 'original' refers to the building as it stood before the introduction of the Planning Act on 1st July 1948 — any extensions added after are not included.)
Converting Barns, Schools, Mills and Churches
Conversion opportunities present themselves in different forms, including barns, mills, schools and churches. But regardless of form, a building's conversion into a new home will need to adhere to the LPA's criteria. Maintaining the original roof pitch, minimising new openings for doors and windows – meaning you'll have to be inventive when it comes to introducing light – and using traditional materials are likely conditions. Inside, original features will need to be retained.
Listed buildings or those within Conservation Areas will present further complications, and invariably increase build costs, too. All this will mean you will have to be flexible with your floorplan, working around the existing structure — but isn't that part of the appeal of a conversion?
Building a New Home in the Countryside or Green Belt
Gaining permission for a new home on virgin green belt is under tighter control, but it's not impossible to build where no man has built before. The rules surrounding building in the countryside are set out in Paragraph 55 of the National Planning Policy Framework, which requires special justification' for isolated new rural homes. Agricultural Occupancy – which allows one-off homes for agricultural and forestry workers – is the main grounds for this.However, both the need for and size of a new home, as well as the existing business, will be closely assessed – under functional and financial tests – before permission is granted. Once granted, an Agricultural Restriction (or Tie) will be applied, meaning that the new home can only be occupied by workers — unless the Restriction is removed.
Paragraph 55
Paragraph 55 allows scope for planning to be granted for new rural homes that are 'truly outstanding and innovative.' To achieve such a high level of design you'll no doubt require the aid of a skilled designer. However, be prepared: high design can equate to higher build costs. To actually trigger permission through paragraph 55, the design will almost certainly need to be unique, innovative and will predominantly need to be a design incorporating energy efficiency. We commonly find that our group land buyer purchases land from individuals who have failed to failed to achieve the requirements, through poor designs.