Education Fees
Education Fees
We all want the best for our kids, however children's education is rarely high on the list of financial planning priorities, even though the costs of secondary and tertiary education can be very high. Over 70% of parents or other family members pay for education fees from current earnings or short-term savings. This strain on day to day finances can be avoided by thoughtful and proactive financial planning.
Affordability
In the past, the problem of paying for education was one that concerned only the wealthy. These days it affects many parents and their children and especially those living away from their home country. With a bit of forward planning and sound financial advice, you should find that providing a privately funded education need not become a financial nightmare.
Flexible Solutions
We offer a range of simple, cost-effective and flexible education fees savings schemes from the leading offshore product providers. As an independent brokerage we are able to identify and recommend the most cost effective and appropriate solution for each clients circumstances, objectives, budget and risk profile.
method
How much should you be saving?
The actual amount of capital that you will need to accumulate for education fees will depend on various factors such as where in the world the children will attend school or university and how much the fees will be when the time comes.
We start the process by looking at the costs of education in today's terms
We then project this forward to get an indication of what these costs may be in the future.
We calculate the total capital that will be required in the future
Then work backwards to arrive at the investment commitment required to achieve the objective over the given timeframe.
Some clients address their needs with a lump sum investment, most with some sort of regular savings vehicle or a combination of the two.
Schemes can also be placed in trust or/and have an insurance element included to ensure the objective will still be achieved even in the event of divorce or bereavement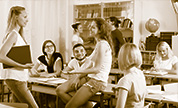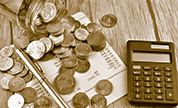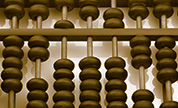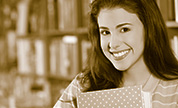 how it works

FOOD FOR THOUGHT
Have you planned the cost of future education for your children?
Do you have a scheme in place or do you "plan to do this later"?
Are you plans ring-fenced in the event of divorce or death?
Is the capital accumulating within a secure, protected environment?
Are you getting the best possible return on your education fees capital?
Perhaps it's time to review your current plans and give yourself peace of mind for your children's future.
Take the first step, speak to us today for a free initial consultation.