Mortgages
Getting support
We do not provide mortgages. However, our regulated business partners provide full mortgage services from the point at which you find the property right the way through to completion.
Buying abroad
Every country has important specific differences in the property buying process that you need to be aware of, and of course there is the language barrier, particularly concerning documentation that will need to be signed. It is therefore essential to get appropriate profession advice.
method
Under-funded Mortgages
It is always wise to keep a close eye on any investment associated with property purchase, however many people pay little attention to the performance or structure of the policy they took out when they bought their home, perhaps because it only forms a small part of the family budget.

To have a realistic chance of achieving the longer term growth objectives of a mortgage related capital repayment strategy, it is vital that any investment offers the maximum opportunity for growth. Costs are a key area of this and there has been much in Press recently surrounding the very high costs and poor value for money offered by most  insurance products.
Under-insured Mortgages
Term Assurance can be particularly useful for mortgage holders.  This is because most lenders only insist on life cover for the "risk" part of a mortgage loan – that being the difference between the total mortgage amount and the auction value of the house. As an example of this:
| | |
| --- | --- |
| (a) Purchase price | = € 500,000 |
| (b) Mortgage loan (PP + 10%) | = € 550,000 |
| (c) Auction value (80% of PP) | = € 400,000 |
| (d) Life Cover required (b minus c) | = € 150,000 |
| (e) Remaining Loan (73%) | = € 400,000 |
Question:- Would the surviving spouse be able to afford three-quarters of your current monthly mortgage payments without the main bread-winners income? If not, you may need to consider additional cover.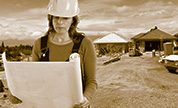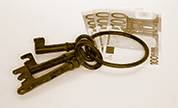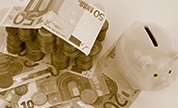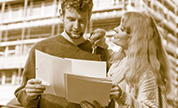 how it works

New Mortgages:
Guidance with the negotiation process
Advice on the right mortgage
Sourcing the best lender
Full assistance from start to finish
Existing Mortgages:
Improving existing loan arrangements
Reducing interest to save money
Restructuring to release capital
Correcting under-insured mortgages
Protection for disability and unemployment