Russia's pension impasse - is there a way out? | openDemocracy
Details

Written by

Super User

Category: Property
Hits: 355
One way Vladimir Putin has retained his popularity among Russians has been by increasing retirement pensions and other social benefits, and as a result the state pension fund is deep in the red. But as Andrey Zaostrovtsev finds, Putin is more interested in keeping voters sweet than balancing the books.
Read More
EPC Certificates (2)
Details

Written by

Super User

Category: Property
Hits: 342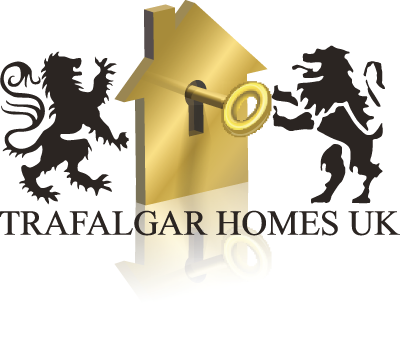 EPC Certificates
The Government is complying with the Energy Performance of Building Directive (EPBD) with the introduction of the Energy Performance Certificate. The EPC shows a record of the energy efficiency levels and CO2 emissions of a building, by using a standard table from A to G (A being very efficient, G being very inefficient).
Firstly, the energy survey is performed by a qualified energy assessor who visits the property and examines key items within the premises such as loft insulation, domestic boiler, hot water tank, radiators, windows for double glazing, etc. Once this information is obtained it is then placed into a software programme which carries out and calculates the level of energy efficiency and CO2 emissions.
This programme then proceeds to generate the level of energy efficiency in the property, with a recommendation report on the ways to improve the energy ratings by using cost effective and low and zero carbon generated systems. This will help improve your energy levels and ensure future savings on fuel costs.
There is a similar report which provides figures on the environmental impact. This report shows a table of estimated energy bills per annum and the potential for improved and lower fuel costs, but without any reference to the actual householder bills.
To request a valid and current EPC certificate, please see:
Published Articles
Details

Written by

Super User

Category: Property
Hits: 812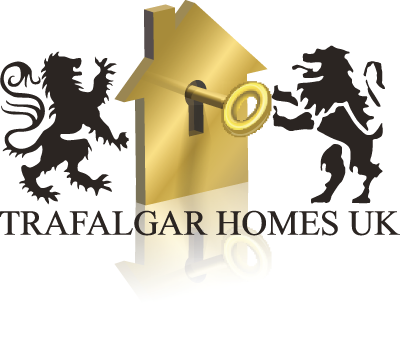 Published Articles
"Published by The independent"
Deploying the obligatory annoying jingle in their daytime TV adverts, there is a new breed of company promising to buy any home at up to 90 per cent of its value with the cash in your pocket in a matter of weeks.
This may sound like the ideal solution if you need to move fast and there are many quick sale property firms to choose from including Webuyanyhouse.co.uk, Quickbuyers.co.uk and Housebuyerbureau.co.uk. They all offer to buy property from struggling homeowners needing to sell up quickly, but in reality you could be offered a fraction of its real value, losing out on tens of thousands of pounds. Even worse, with no regulation in place, we could see quick sale customers following in the footsteps of sale and rent back (SRB) victims.
"Homeowners looking for a quick sale are by definition vulnerable and obvious targets for quick sale property websites," says Peter Bolton King of the Royal Institution of Chartered Surveyors (Rics). "Homeowners should know that they are unlikely to be offered the value they might hope for, or indeed that which an Rics accredited member might give".
Some of these websites say that will knock just 10 per cent of the market value but the figure is likely to be much higher. When we put it to the test, using a two-bedroom maisonette in West London one online quote was as low as £337,500 – a far cry from the £475,000 to £500,000 range that two local estate agents came up with.
On the plus side, there are usually no legal, valuation or estate agent fees to pay and Webuyany house.co.uk says it will help if you have arrears by buying the property to stop any impending repossession as long as you have sufficient equity. These sites may be a useful alternative to losing your home altogether because repossession fees are sky-high and lenders may fail to get the best price.
But the focus of these property websites is on a quick sale and if that's of ultimate importance a small loss is to be expected, however, experts say that more often than not homeowners are making a considerable sacrifice.
"This is disturbance selling at its worst. These websites focus entirely on the negative news out there and then prey on those unnerved by their skewed version of events," says Dean Heaviside, a director of Fine Estate Agents. "Vendors need to realise that an offer to pay '90 per cent of the current market value' is only 90 per cent of its interpretation of the property's market value – which is often far lower than its real worth – sometimes by as much as 30 per cent."
As with the much-maligned SRB industry, this is an unregulated business. The Financial Services Authority essentially closed down SRB last year after it found many transactions were unsuitable for homeowners and should not have gone ahead. Many firms were out to make a quick buck and some smaller companies took on properties and passed them to buy-to-let landlords. If those landlords then went bust the original homeowners were made homeless, having sold well below their home's true value.
However, there are quick sale firms which say they stand apart from competitors.
Kate Faulkner who runs property advice site Designsonproperty.co.uk says that if you are going to go down the quick-sale route, big companies such as Quickmove, ARC Property Group and PXS Properties are a safer bet. You can check on Companieshouse.co.uk to see if a company is registered – if it isn't it may have something to hide. The check will also tell you how long the company has been trading and accounts will reveal its annual turnover. Alarm bells should ring if you're dealing with an unprofitable firm that has only been around for a short time but even if you are satisfied it has the expertise you need, tread carefully.
"You should never have to sell for anything less than 20 per cent of what your home is worth," says Ms Faulkner. "And never do this without a contract, which you should take to a solicitor. What you want is assurance that it has the cash available to buy and are not going to renegotiate."
Otherwise, consider all your other options before taking any loss on your home. If you need a quick sale because you are struggling with debt, talk to your mortgage lender. It may agree to move you onto an interest-only loan to avoid a complicated and pricey repossession, or it may offer a payment holiday to give you some breathing space and the time to sell on the open market. But beware that interest will still accrue during the holiday and will be added to the mortgage, so your monthly payments will increase when payments restart.
If you need to sell to relocate, renting your home out is another option and with demand outstripping supply, rents have risen considerably in many parts of the country.
If you are determined to have a quick sale and you have sufficient equity, consider going through an auction house. Once the hammer falls, the bidder is legally contracted to buy your home and put a 10 per cent deposit down immediately, with the balance cleared within 28 days. Before the big day you should obtain a valuation and set a reserve price. The auctioneer will decide on the guide price (which may not be the same as your reserve) and you will have to cover advertisement costs and commission at around 2.5 per cent.
Although there are disadvantages to auctions, namely volatile bidding and the risk of selling below market value, there is potential to make more if enough buyers are interested.
"Selling through a busy regional auction room is the real alternative to quick-sell property websites. The process is speedy and the seller is guaranteed the best price possible on the day," says Roger Lake, the founding director of Auction House. "They are a highly viable alternative to these websites.
Current Developments
Details

Written by

Super User

Category: Property
Hits: 790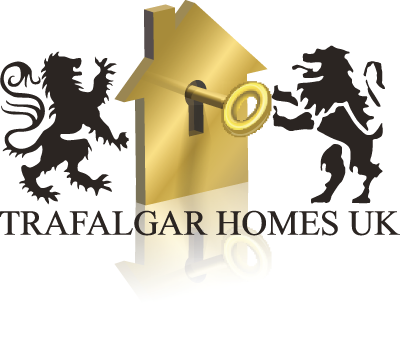 Current Developments
Please contact Justin Barnes for further information, completion dates and pricing menus:

Justin Barnes
Direct Dial: +44 (0) 7572 577 636
email: This email address is being protected from spambots. You need JavaScript enabled to view it.
Skype: Trafalgarhomesu
Testimonials
Details

Written by

Super User

Category: Property
Hits: 4253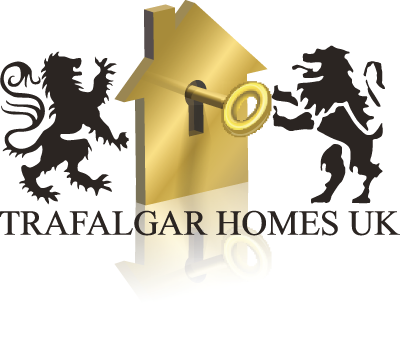 Testimonials
"I was approached by Trafalgar homes in 2015 regarding the purchase of my home and garden area to the rear and side. I can genuinely say that I have never experienced such a welcoming, smooth, efficient and business transaction in my life. From start to finish the entire process was both professional and friendly. I have remained in contact with Trafalgar Homes and Justin Barnes, with them subsequently assisting my Daughter and I both find new homes."
J. Austin - West Midlands
"In early 2016 I contacted Trafalgar Homes, based on a recommendation from an existing customer, whose opinion I valued. The approach was in relation to whether it would be viable to gain planning permission to the rear of my property and if so, what could I sell my property for and would they be prepared to purchase from me. Delighted would be an understatement, from how happy I was from the moment Justin and Dean first left my property, to the day we agreed, shook hands and signed on a deal"
M Johnson – Worcestershire