Healthcare
Self Employed?
The objective of income replacement cover is to provide a regular income if you become unable to worth through illness or injury and suffer a loss of earnings. This is essential cover for the self employed and contractors who earn money by the hours or day and do not have the security of employer-paid sick leave and may find themselves in financial difficulties fairly quickly without a contingency plan in place.
International Coverage
The international healthcare plans we offer automatically cover you ad your family for medical expenses and evacuation costs. If you opt for the "Global Travel plan" option, you'll also benefit from all the usual cancellation, baggage and other benefits you'd expect from an annual travel insurance plan.
Costs & Risks
The cost of cover depends on several factors including your age, income, past and present health and occupation. If your occupation exposes you to greater risk than an office based role, a full job description will be needed in order to provide you with a quotation. Additional information may be required if you participate in hazardous pastimes such as diving or climbing.
method
Assessing how much cover to buy
When considering how much cover you will need, you'll need to consider issues such as:
How much income benefit will you need to cover normal expenditure
How soon you need the income benefit to start (after 3 months, 6 months?)
Do you wish the income benefit to increase in line with inflation?
How long you want the cover to last for (max to age 65)
Regular monthly or yearly payments must be made to keep the cover in force. A monthly income is paid for as long as the claim is valid.
When choosing your cover remember that if you claim, benefit will be paid based on your pre-incapacity gross annual salary. If you are employed cover is based upon your gross annual salary before income tax. You'll need to make Regular monthly or yearly payments to keep the cover valid. A monthly income is paid for as long as the claim is valid.
Level of Cover
Top of the range plans provide the widest cover possible with high-value benefit for maternity care, routine and complex dental treatment, regular preventive health screening, and an exceptionally high amount of cover for the treatment of chronic conditions.
Mid-range plans offer comprehensive in and out-patient cover and also include cover for maternity and routine dental care. You could also opt for a basic plan to have access to all the in-patient cover you will need, but limiting out-patient treatment to post hospital care only keeps the required premiums to a minimum.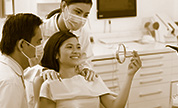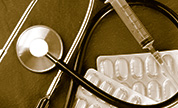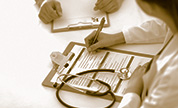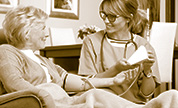 how it works

Available in three currencies, the wide choice of plans enables you to match your exact requirements.
Plans available to suit all budgets, with discounted premiums for children, taking a higher excess and paying annually.
Claims are settled efficiently and swiftly, with payments made direct to the hospital or your bank account.
Plans will cover you throughout your area of cover, wherever you live, travel or wish to receive treatment.
24/7 multi-lingual Emergency Medical Assistance Help-line supported by in-house qualified medical professionals